Applying Self-Management to Your Daily Life
Medication decision-making
Medication decision-making relates to the partnership between a patient and a physician to determine the best medication to prescribe for lupus and lupus nephritis.
The lupus and lupus nephritis Self-Management Skill Builder videos found below explain why working with your doctors to choose the best medication, and taking it correctly, is an important part of lupus and lupus nephritis self-management.
Understanding your medications
You are more likely to take your medication if you understand: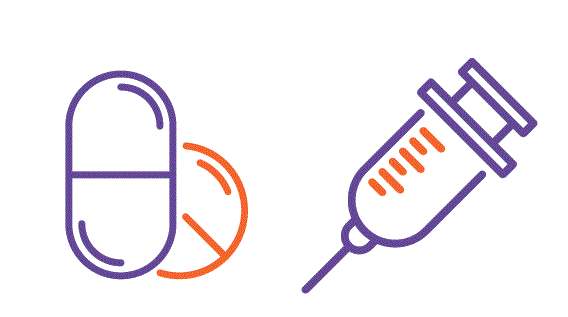 Why was this medication chosen?
How does this medication help my lupus nephritis?
How will I know that the medication is working?
What are the side effects that I should expect?
What should I do about the side effects?
You should feel confident asking your healthcare providers or pharmacist these questions.
Your rheumatologist or nephrologist should know about any medications you are taking that were prescribed by another healthcare provider AND any supplements, vitamins, or over-the- counter medications that you are taking.
Managing medication side effects
Medication side effects can be difficult to deal with. However, it is important to know that it can be dangerous to stop taking your lupus medications. Tell your healthcare providers about any side affects you are experiencing. Together, you can determine if you:
Are confusing a lupus or lupus nephritis symptom with a drug side effect.
Can change the dosage of your medication and how that may lessen side effects.
Should try a new medication and what side effects to expect.
It is a good idea to keep track of medication side effects in the same way you track your physical symptoms. That way, you will have all the information you need to discuss with your healthcare team in one place.
Alert your healthcare provider about the symptoms that you are experiencing, and work with them to make any changes to your medications. Do not stop taking your medication suddenly unless directed by your doctor.
Keeping track of your medications
Bring a list of your medications to all of your medical appointments and pharmacist visits. It is critical that your healthcare providers and pharmacist have this information so they can protect you from harmful drug interactions that may:
Prevent your medications from working.
Make medication side effects worse.
Cause damage to your kidneys and other organs.
Self-management goal setting for medication decision-making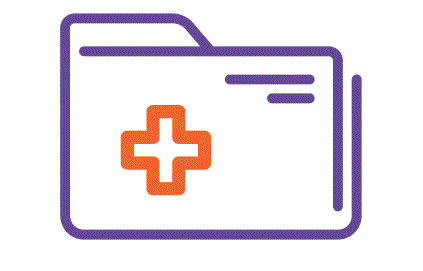 Here are goals to help manage medications that you can set and work toward:
Make a list of all of the medications, over-the-counter drugs, and supplements that you are taking."
Bring a list of questions about your medication, including side affects you should expect or may be experiencing to all medical appointments and pharmacist visits.
Bring a list of refills you need with you to each medical visit to avoid running out of your medications between visits.
Discuss any medication cost challenges you have with your healthcare provider.
Use a day-of-the-week pill box to help you take your medications as prescribed or an app to remind you of your medication schedule. Watch Self-Management Skill Builder: Managing Medications video below to see an example.
Avoid the use of nonsteroidal anti-inflammatory drugs (NSAIDs) as they can reduce kidney function. These popular pain relievers can be easily purchased at a grocery store, pharmacy or online. These drugs include ibuprofen and naproxen sodium. Always remember that NSAIDs are included in many over-the-counter medicines for cold, allergy, sleep problems, and in headache powders.
Your medications play a central role in managing lupus or lupus nephritis. If you feel uncertain about getting started on these goals, ask for help starting with your doctors and pharmacist.
A word from doctors who treat lupus nephritis
Other Resources for Medication Decision Making
( Note: These are all external web resources )

Prescription Assistance Programs
Online Lupus Resources
Lupus Research Alliance created a guide that includes programs and services for people with lupus. This guide includes national programs and focuses especially on those offered in New York. The national resources include information related to health insurance, finding a rheumatologist, finding a mental health provider, and general assistance programs. Resources to help with medical expenses including prescription assistance programs are also provided.

Medication Adherence
Managing Lupus Meds
Video created by WebMD that provides strategies to help you keep your medicine organized and stick to your treatment plan.
Ask Me Three: An Illustrated Story on Adherence
The Lupus Initiative's illustrated story describing the importance of following your treatment plan as created by you and your providers. Teaches how to "ask me 3" to get the information you need during your appointments.

Clinical Trials